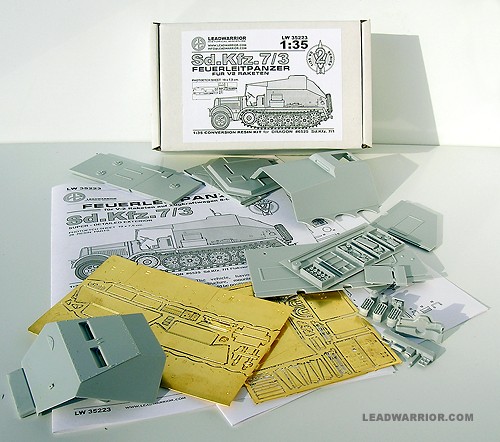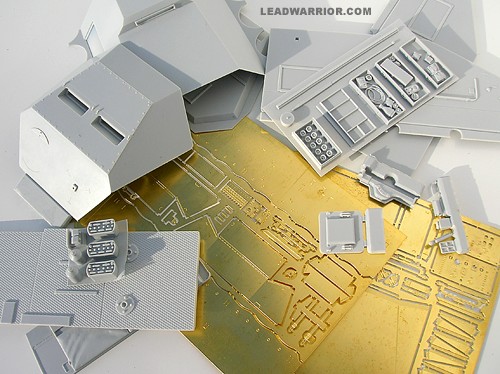 Photos of an assembled kit: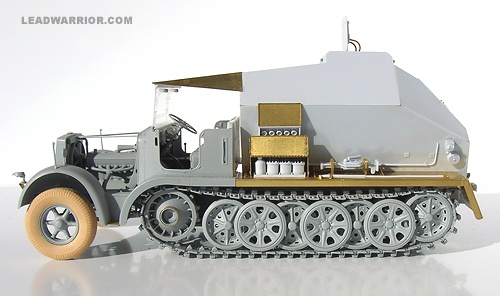 The portboard side. Note the opened telephone connectors box, and the electric
batteries box.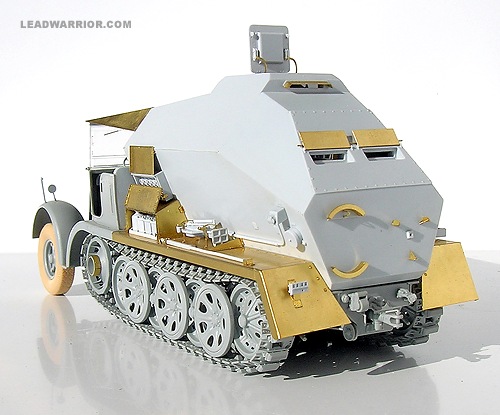 The back side. The peepholes shields are lifted.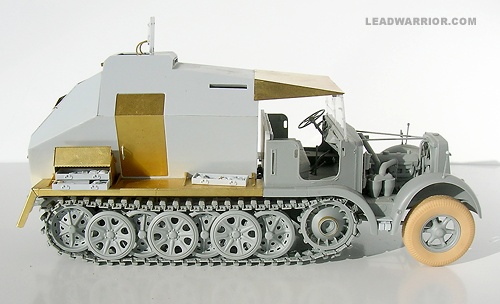 The starboard side. The spare parts box is opened.
Note: if you want the main door to be opened,
please consider the Lw35222 kit with the detailed interior.