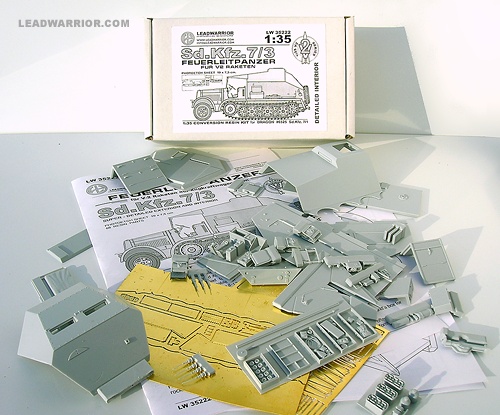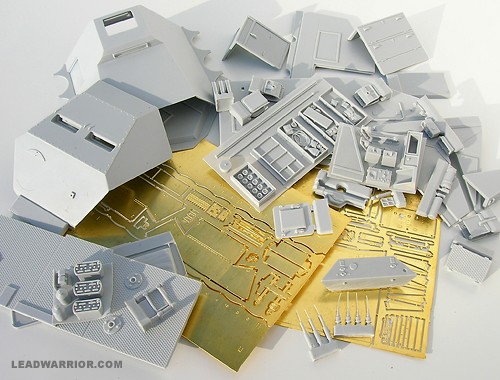 Photos of an assembled kit: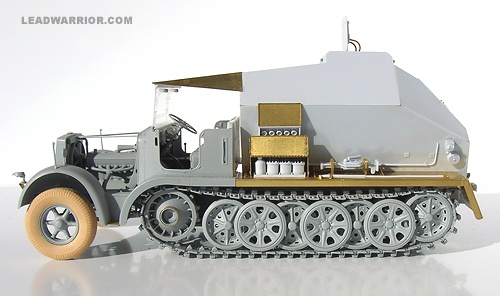 The portboard side. Note the opened telephone connectors box, and the electric
batteries box.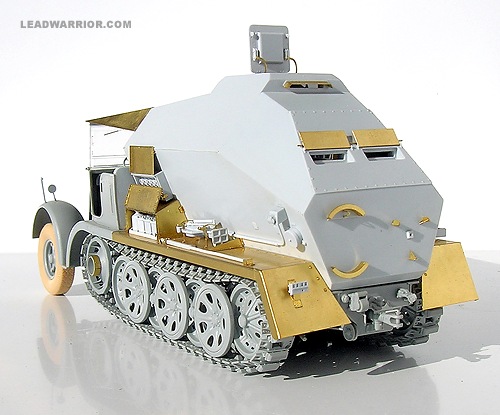 The back side. The peepholes shields are lifted.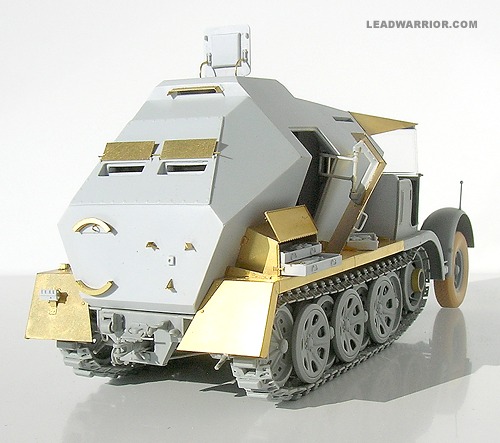 The starboard side. The door and the spare parts box are opened.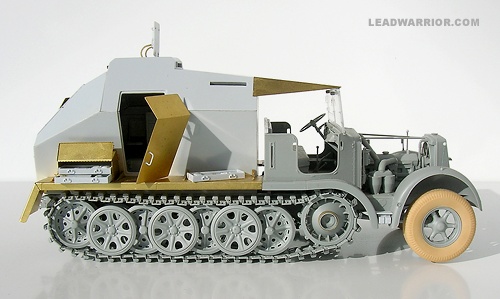 The interior: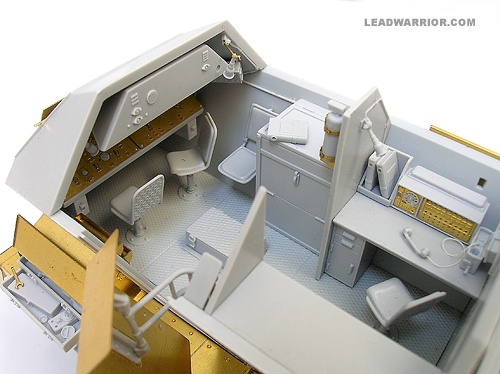 Highly detailed working places for two launching engineers and the radio
operator (on the left), and the commander's compartment with the
communication station (on the right).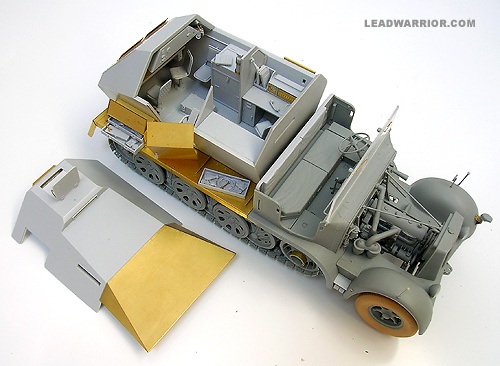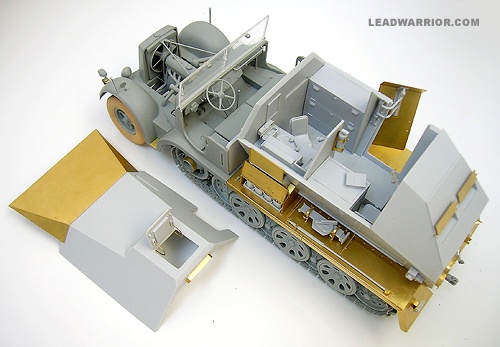 The Feuerleitpanzer is also available as the exterior-only kit Lw35223 kit.