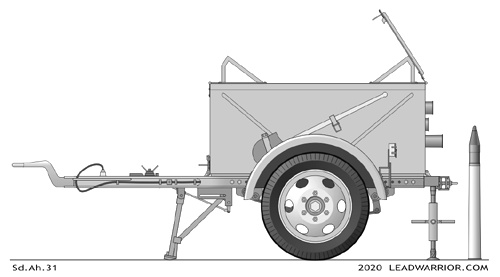 The Geschlossene Aufbau fur Munition auf Anhangerfahrgestell (1-achs) 900kg. (Sd. Ah. 31) - closed superstructure for ammunition on chassis of the standard 900kg trailer - was most probably developed in 1941 and introduced early in 1942.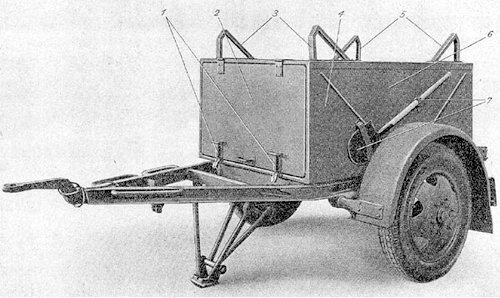 It was to be used for transportation of the 7.5cm ammunition of various antitank guns, such as Pak 40 and Pak 41, but most of the photos show the Sd.Ah.31 towed by the Sd.Kfz.132 (Marder II) and Sd.Kfz.139 (Marder III).
These self-propelled tank hunters were utilizing Russian 7,62cm F22 antitank guns, which had similar characteristics to the Pak 40, and were captured in great numbers during the Russian campaign in 1941. The guns were re-bored and re-chambered to accept the standard German 7,5 cm rounds, and were mounted on Panzer IID/E or Panzer 38(t) chassis (Sd.Kfz.132 and Sd.Kfz.139 respectively).
The Sd.Kfz.139 Marder III (based on the Pz.38(t) chassis), towing Sd.Ah.31 trailer: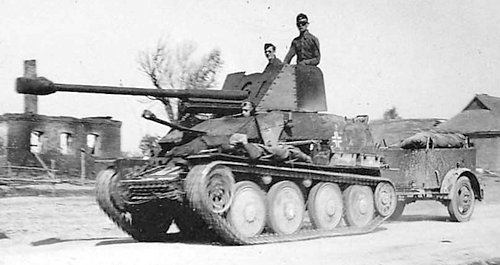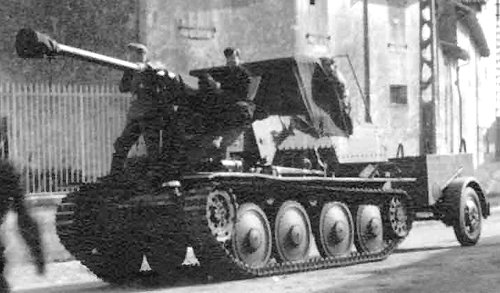 The following photos show the Sd.Kfz.132 Marder II (based on the Pz.II Ausf.D/E chassis), towing Sd.Ah.31 trailer: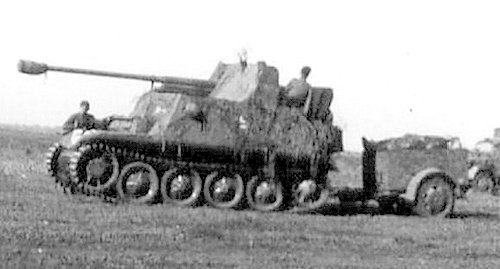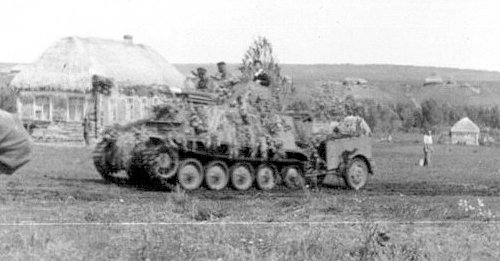 A group of the Sd.Kfz.132's on the march, and the camouflaged Sd.Ah.31 (on the left):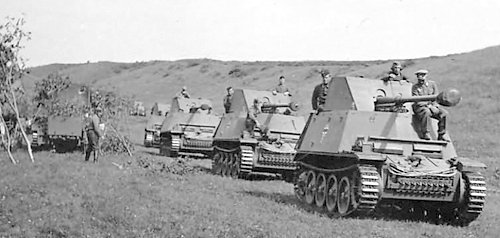 Sd.Kfz.132 and Sd.Ah.31 transported by railroad: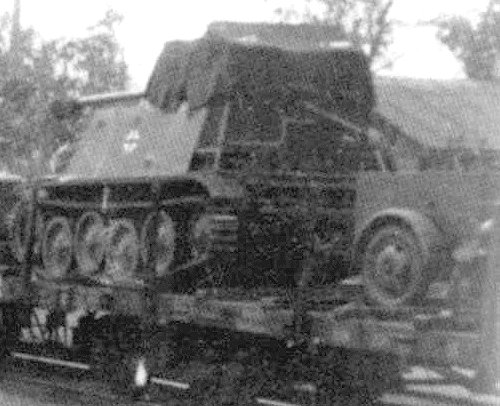 Sd.Ah.31's, towed by Marders, saw action in Russia and, probably, Africa in 1942-43, and then they were gradually phased out or destroyed.