In mid-thirties, the newly established Reich Ministry of Aviation (RLM) needed powerful fire service vehicles for the air force's air bases to be able to effectively fight fires in aircraft accidents. According to the specifications, these vehicles should carry the water and foaming agent, and had to be able to dispense the extinguishing foam out of 3 tubes in 5 seconds after the vehicle stops.
The result ofthe development process was the vehicle designated as Kfz.343. Despite it was regulation's mandatory to use the diesel engines for fire trucks, in this case the Henschel 33FA1 chassis with 120Hp carbureutor engine was chosen, because the gasoline was naturally available on any airfields.
The firefighting equippment included the tank for 2,500 liters of water and 300 liters of foam, two-stage centrifugal pump FPV 25/8 (2,500 liters per minute at 8 bar) located on the front, two 20 meters and one 40-meter high-pressure hose wound on standing hose reels for the three comet air foam pipes, 5 meter long steel folding ladder, a two-piece salvage hook, two hand-held carbonic acid fire extinguishers, and two Tetra fire extinguishers, and other devices.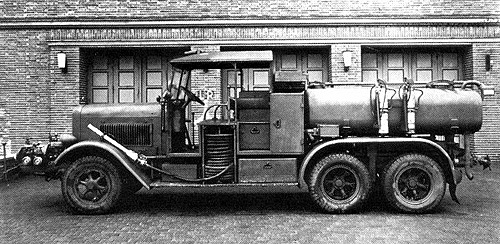 Kfz.343 could tow some special trailer, like the CO2-Loschkarren ( Lw35218 kit ) as on this photo: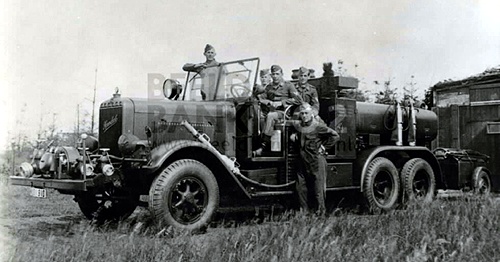 An order for mass production was granted to the company Metz in Karlsruhe. In 1936 Metz delivered the first series (serial number 100-190) of the Fire Engines, designated Tankspritze Ts-2,5. In 1938 a second series (serial No. 191-347) followed.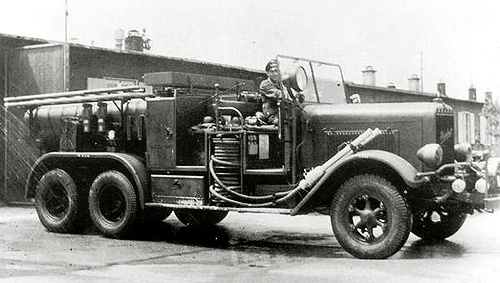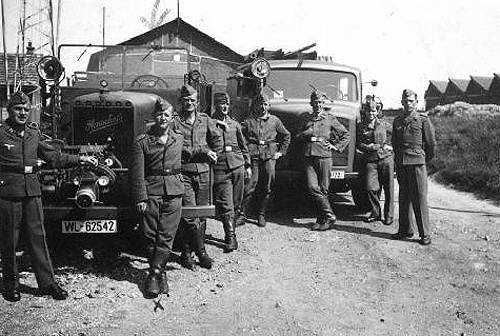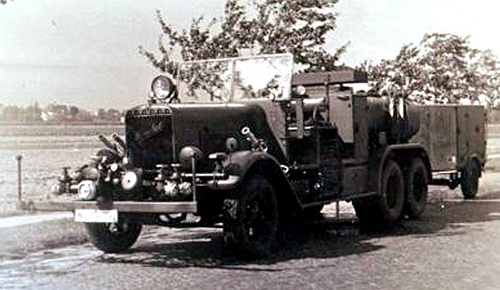 In 1940 the third lot was carried out by the company Magirus in Ulm. These vehicles had the designation Tankspritze Ts- 2,5a (serial number 348-783), and had the closed crew compartment.

Thus, a total of 684 Tankspritze on Henschel 33 chassis were built.
From 1943, the different designations of Fire Engines were regulated uniformly by the Reich Ministry of the Interior and the Reich Aviation Ministry. From this point in time, these series were designated as TLF 25/36, TLF 25/38 and TLF 25/40 respectively. The number after the slash marks the year of the series of construction.
Tankspritze Ts-2,5 were used by Luftwaffe before the war, and on all the war theatres, except Africa, till the end of the war.
Originally, the coloring was Red (RAL3003) with black fenders.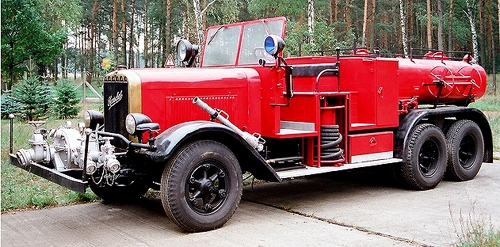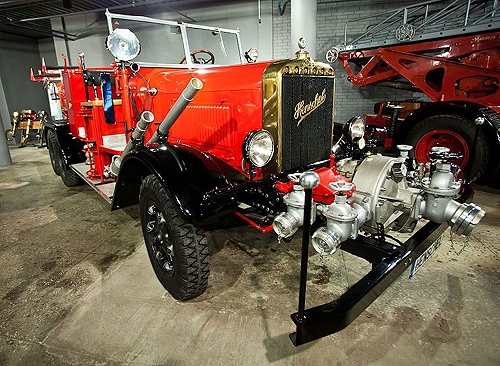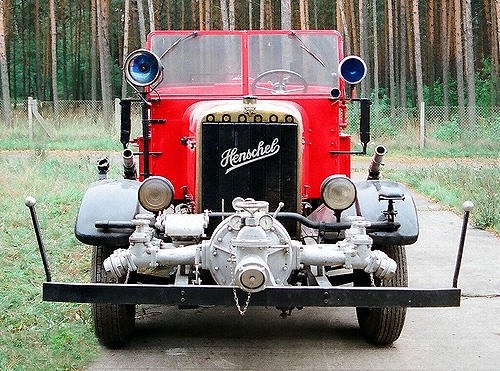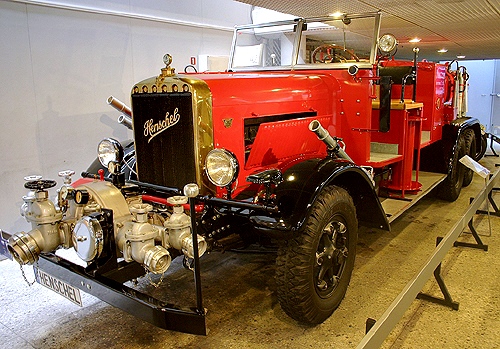 During the war these vehicles were painted uniform Black-Gray (RAL 7021) or Luftwaffe Blue-Gray (RAL 7031).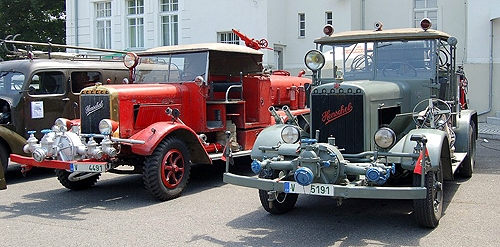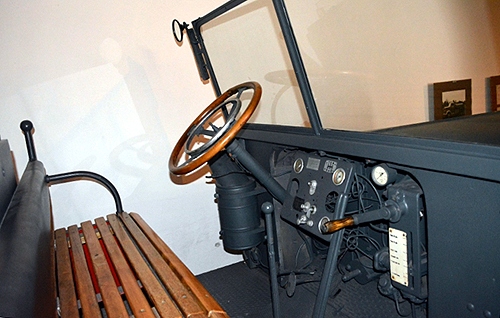 Rarely, camouflage was applied.

After the war these vehicles remained in service until mid-sixties, and were often repainted Red overall.