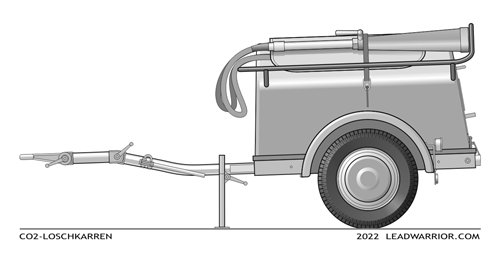 The CO2 Löschgerät auf Anhängerfahrgestell A1 - CO2 fire extinguisher on trailer chassis A1 - was used by the Luftwaffe units to fight fires of the aircrafts, electrical installations, and other devices, were water or foam was not an option.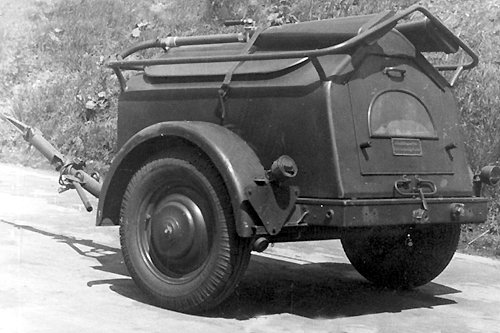 The extinguisher comprised five CO2 bottles installed in the superstructure, and connected by the common collector. The two branchpipes were located in special mountings on the roof of the superstructure.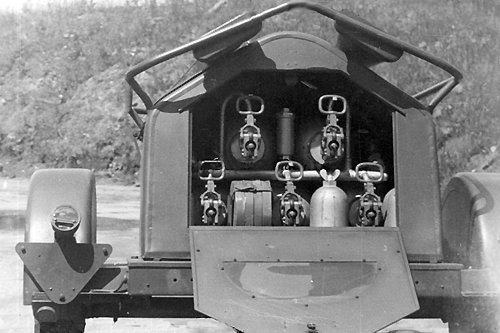 The device was mounted on the Anhängerfahrgestell A 1 - the type A1 single-axle light trailer chassis - which was designed for Luftwaffe before the war: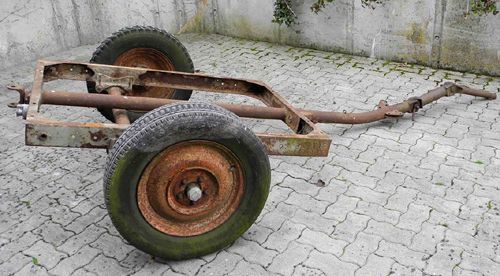 It could be towed by Kfz.343 Fire Engine (
Lw35227
kit ), or by any motor vehicle: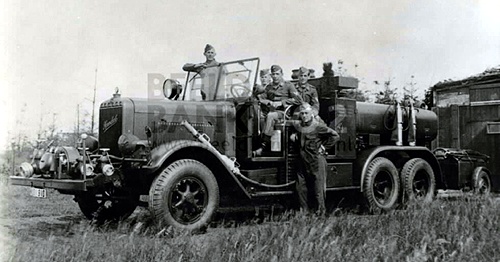 The version of CO2-Loschkarren with Eisenrad (700mm. Steel Wheels) and the Schneekufen (Snow Skids) is available as
Lw35219
kit.